Digital Dentistry in Huntington, NY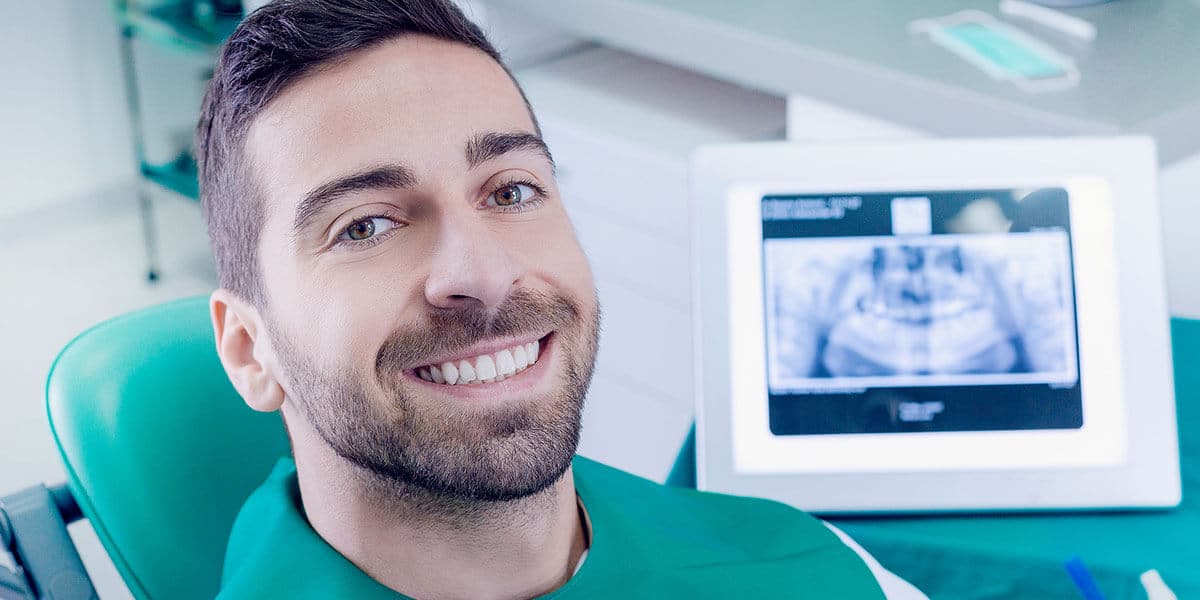 ---
What Is Digital Dentistry?
---
The use of technology and digital tools, devices, and equipment in a dental practice is referred to as digital dentistry. Advancements in science and technology have propelled dentistry into a digitized, computer-assisted field that enables better outcomes, safer procedures, enhanced accuracy, improved diagnostics, and greater patient comfort and convenience.
Kalmar Family Dentistry is proud to provide digital dentistry in our comfortable, welcoming, all-age dental practice.
---
Benefits of Digital Dentistry
---
Digital dentistry offers benefits including:
Increased patient comfort
Greater accuracy in diagnosis
90% reduction in radiation exposure
Earlier cavity detection
Detailed images of the teeth and mouth in real time
Enhanced oral cancer screenings
Better stain removal
Less chemical and film waste (greener technology)
Allows for

 

minimally invasive procedures to be performed earlier
Faster appointments
---
Why Choose Kalmar Family Dentistry?
---
Kalmar Family Dentistry blends tradition with technology. We have served the Huntington, NY, and surrounding communities for 50 years, with the latest technological equipment and advancements available. As a family-owned and operated practice, Kalmar Family Dentistry is a top-rated digital dentistry practice, where our patients are treated like family.
---
Digital Technology Offered
TRIOS Digital Impressions
The days of bulky, messy impressions are over, thanks to TRIOS digital impression. The TRIOS scanner provides more comfortable, efficient, and accurate diagnoses.
Reduced Radiation X-Rays
Digital X-rays reduce the amount of radiation exposure by 90%. This is safer for patients, and better for the environment as the digital X-rays do not create waste.
Digital Intraoral Cameras
Digital intraoral cameras provide real-time detailed images of the mouth and teeth which are displayed on a screen. This technology allows dentists to show patients existing or developing problems, so patients better understand the state of their oral health.
Digital Caries Detection
Using UV technology, these digital devices detect developing cavities that are not yet visible to the naked eye.
Prophy-Jet Polishers
Advanced polishing tools use pressurized water, along with baking soda to remove stains more thoroughly during biannual dental cleanings.
Complimentary Wi-Fi
Kalmar Family Dentistry offers free Wi-Fi for patients and guests to use while visiting our practice.
Online Bill Pay
Kalmar Family Dentistry offers online bill pay for added convenience and to reduce paper waste.
Frequently Asked Questions About Digital Dentistry
Can digital dentistry help patients with dental phobia?
Digital dentistry makes dental appointments faster, more accurate, and more comfortable for patients. This benefits those who are fearful of dental appointments and dental treatment. At Kalmar Family Dentistry, we also offer sedation dentistry to ensure that our patients receive the vital oral health care they need.
Is digital dentistry safe?
Yes. Innovations in technology have made dental care safer than ever. In addition to less radiation exposure during X-rays,  the early detection capabilities digital dentistry offers ensure patients get treatment faster, and small problems are discovered before they become more complex problems.
Is digital dentistry good for the environment?
Digitizing dentistry helps reduce waste, including film, paper, and chemicals. Digital X-rays for example, are far greener than traditional X-rays. Online bill pay helps cut down on paper waste as well.
Does digital dentistry cost more for patients?
No. Digital dentistry often helps to save money and time. Early detection capabilities allow for the swift treatment of small problems before they become more costly, complex problems. Digital dentistry, including the use of digital X-rays, digital intraoral cameras, and the TRIOS scanner make appointments faster as well.
Do I need to do anything to prepare for an appointment at a digital dental practice?
No. There is nothing you need to do to prepare. Digital devices are safer, more accurate, and diagnostically superior to older technologies.
Book Your Dental Appointment Today
---