Kalmar Family Dentistry of Huntington, NY
---
Welcome to Kalmar Family Dentistry, where you'll be treated as a member of our family! As an all-age dental practice in Huntington, NY, we employ the latest dental technologies to provide premium dental care in a comfortable setting. Since 1974, Kalmar Family Dentistry has provided infants, children, teens, tweens, and adults comprehensive dental services in a warm, welcoming environment. If you haven't already scheduled your appointment, please give us a call at 631-673-0670 today or click the button below.
---
Contact Us
---
---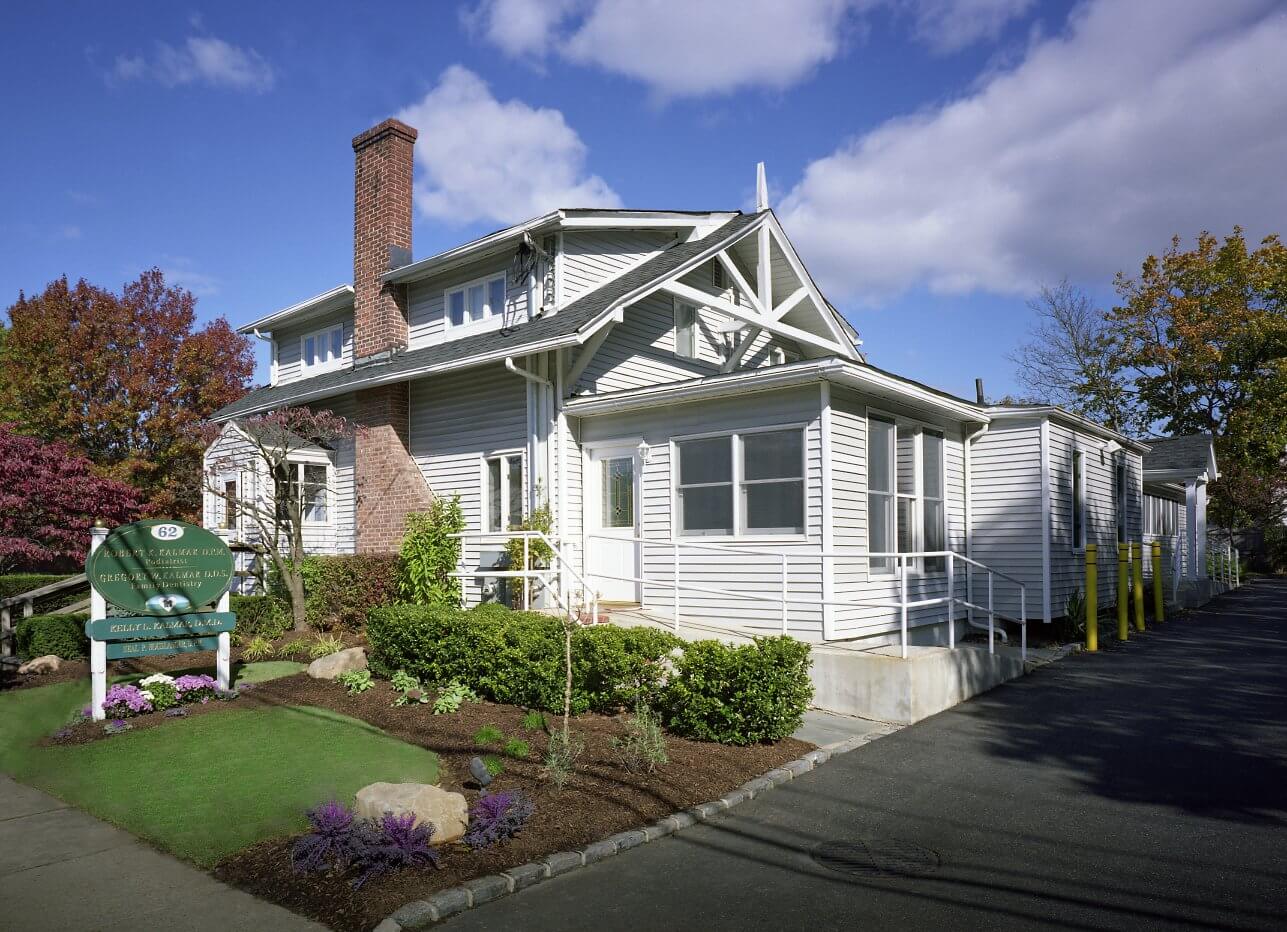 ---
We are a proud, family owned practice established in 1975 which equates to about 43 years. In a time where corporate dental and corporate medical are heavily evolving, we have maintained our values and promise to our patients to always treat them as family. We spend time with our patients and adhere to the highest standards of care with modern and state of the art technology. Most importantly, we believe in giving back to our community; we never miss a chance to assist in fundraisers and local team sponsorships as well as donating to local and global causes. We truly are a family and truly immersed in our community (our doctors literally grew up down the street) and we feel that is what sets us apart from the others.
---
Meet Our Doctors
---
---
Providing exceptional patient service is at the heart of everything we do at Kalmar Family Dentistry. From your baby's first dental visit through adulthood, we emphasize personalized attention, premium care, and compassionate comfort to each of our patients. We strive to make our family practice a place where patients come for second-to-none oral health care.
---
Learn More
---
Why Choose Kalmar Family Dentistry?
---
---
---
At Kalmar Family Dentistry, patients of all ages can expect:
Complete pediatric, cosmetic, restorative dental care
A dedicated dental team that treats you like a member of our family
Compassionate care that prioritizes patient comfort and premium results
---
As a patient-centric practice, we want you in charge of your care. From our perspective, an informed patient is an empowered patient. To that end, we are dedicated to transparency about our practices, policies, services, and what you can expect from us. Please click on any of the buttons below to learn more.
---
Learn More
---
Kalmar Family Dentistry
ADDRESS
---
Request an Appointment

Fill out the form below to request an appointment.
---
---