Pediatric Dentistry in Huntington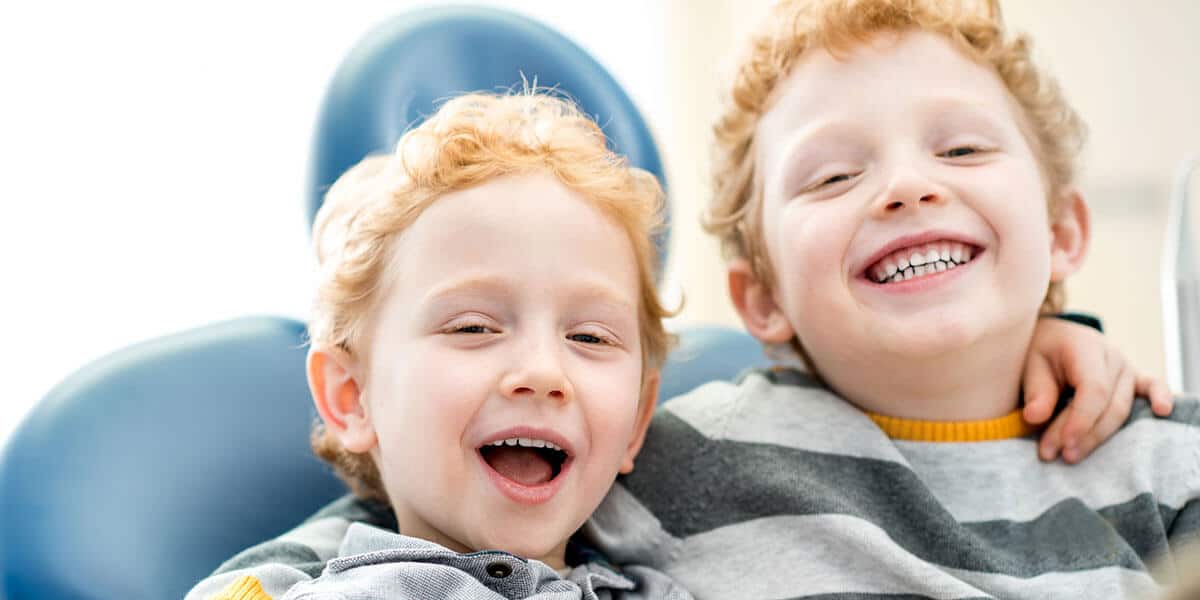 ---
What Is Pediatric Dentistry?
---
Pediatric dentists are trained and experienced in providing premium oral health care to infants, children, and teens. At Kalmar Family Dentistry, Dr. Kelly Kalmar has 25 years of experience providing preventative and restorative dental treatment to children of all ages.
---
Benefits of Pediatric Dentistry
---
Pediatric dental care provides invaluable benefits to growing children, including:
Preventing problems from developing
Early identification and treatment of minor problems
Providing instruction on how to care for teeth
Establishing good oral health from an early age
Helps children get used to going to the dentist
---
Why Choose Kalmar Family Dentistry?
---
Kalmar Family Dentistry provides comprehensive dental care for your whole family. As a patient-centric, family-style dental practice, we provide premium care for children and their parents. From your child's very first birthday through adulthood, Dr. Kalmar and her team are here to provide exceptional dental care and friendly service in a setting that is welcoming and comfortable for your whole family.
---
Procedures Offered
---
At Kalmar Family Dentistry, Dr. Kalmar and her expert team are dedicated to helping your child develop and maintain excellent oral health. We offer the following procedures and treatments for children.
Comprehensive Oral Evaluation and Examination
---
Your child's oral health should be evaluated twice a year. During this biannual exam, Dr. Kalmar will thoroughly inspect your child's teeth for signs of decay, demineralization, and excessive wear and tear. In addition, your child will be screened for any structural abnormalities, changes in tissue, or signs of infection. Your child's bite will also be evaluated.
---
Reduced Radiation Digital X-Rays
---
Periodically, your child will receive reduced radiation digital X-rays. These radiographs are quick, painless, and emit 90% less radiation than traditional X-rays. Digital radiographs are used to see beneath the surface to identify any teeth that may be impacted, tiny cavities that are developing, or problems in the jaw bone or other structures in the mouth.
---
Dental Sealants
---
Dental sealants are an incredibly effective preventative treatment used to fill deep grooves in your child's chewing teeth (molars). Because children with deep grooves or crevices are more likely to develop cavities, a safe resin material is painlessly applied to the surface of the teeth to fill in the grooves. This seals off the tooth and prevents the accumulation of food and plaque that leads to tooth decay.
---
Flouride Treatments
---
Fluoride treatments are a fast, painless, noninvasive treatment that helps to strengthen teeth and prevent demineralization. The treatment involves the application of a fluoride gel, foam, or varnish to the teeth via a small brush.
Children who play sports benefit from custom mouth guards because the guards fit much better than store-bought mouth guards. Custom mouthguards are made to fit your child's teeth, ensuring better protection from injury while playing their favorite sport.
---
Restorative Treatments
---
Dr. Kalmar provides a full suite of restorative treatments for children who need them. Restorative treatments may include composite fillings, dental crowns, or cosmetic bonding to fix chips or cracks. Severely decayed or infected teeth may also require root canal therapy.
Frequently Asked Questions About Pediatric Dentistry
---
When should I bring my child to the dentist for the first time?
---
Babies should see the dentist for the first time by their first birthday or shortly after their first tooth emerges. Early, regular pediatric dental care is essential to laying the foundation for good oral health as your child grows up.
How often do children need to see the dentist?
---
Children, like adults, should see the dentist twice a year for oral examinations and cleanings. If your child develops a toothache, red or bleeding gums, or sensitivity to foods they should see the dentist as soon as possible.
What should I use to clean my baby's mouth?
---
You don't need anything more than a washcloth or gauze and warm water to clean your baby's mouth until they begin to get their primary teeth. Once your child has a tooth, you can use children's toothpaste and a soft-bristled children's toothbrush to gently brush the teeth, tongue, and gums. You should also begin seeing a pediatric dentist as soon as your child's primary teeth begin to erupt.
Are fluoride treatments safe for kids?
---
Yes. Fluoride treatments are an essential preventative treatment, per the American Dental Association. Fluoride is a natural mineral that helps strengthen teeth and prevent decay (cavities).
How can I help my child prevent cavities?
---
One of the best ways to prevent cavities is by establishing excellent tooth brushing and flossing habits as early as possible. Children need to brush their teeth twice per day, for a full two minutes. Children should also floss or have help flossing their teeth each day if they have teeth that touch. In addition, your child should see a pediatric dentist twice a year for plaque removal, polishing, and other preventative treatments as necessary.
---
Book Your Child's Dentist Appointment in Huntington, NY
---
Dr. Kalmar and her experienced team at Kalmar Family Dentistry love helping infants, toddlers, tweens, and teens to establish and maintain excellent oral health. To book an appointment for your child, call 631-673-0670 or send a message.
---